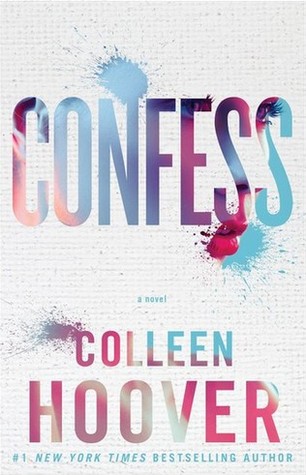 "Auburn Reed has her entire life mapped out. Her goals are in sight and there's no room for mistakes. But when she walks into a Dallas art studio in search of a job, she doesn't expect to find a deep attraction to the enigmatic artist who works there, Owen Gentry.
For once, Auburn takes a risk and puts her heart in control, only to discover Owen is keeping major secrets from coming out. The magnitude of his past threatens to destroy everything important to Auburn, and the only way to get her life back on track is to cut Owen out of it.
The last thing Owen wants is to lose Auburn, but he can't seem to convince her that truth is sometimes as subjective as art. All he would have to do to save their relationship is confess. But in this case, the confession could be much more destructive than the actual sin…"
Published March 10, 2015 by Atria Books. I read this book in Kindle format.
4.5 stars.
I adore Colleen Hoover. Slammed was awesome and was one of kind because of the slam poetry written in the book, and it actually made me enjoy something I never thought I would. The thing that makes Confess special is the art work (the male lead is a painter).
This story reminded me a bit of Hopeless since both books involve a prior connection between the two characters and secrets.
There was something very atmospheric about this storytelling. I didn't just picture Owen's character, I could feel everything around him, like how heavy his thoughts were and just the feel and look of where he lived and worked. Those scenes were my favorite, and I can still see and feel his warehouse in my mind.
Something I would have liked to have seen was less of Owen narrating, or maybe he could start narrating later in the story. I wanted him to be a bigger mystery maybe? I'm not quite sure.
I thought that it was beautiful how Owen's secret tied into the whole book.
I'm going to sound annoying for a moment by saying that "I got feels," or whatever the kids say now, while reading this story.