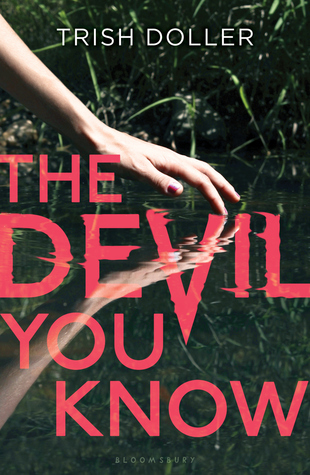 "Eighteen-year-old Arcadia wants adventure. Living in a tiny Florida town with her dad and four-year-old brother, Cadie spends most of her time working, going to school, and taking care of her family. So when she meets two handsome cousins at a campfire party, she finally has a chance for fun. They invite her and friend to join them on a road trip, and it's just the risk she's been craving-the opportunity to escape. But what starts out as a fun, sexy journey quickly becomes dangerous when she discovers that one of them is not at all who he claims to be. One of them has deadly intentions.

A road trip fling turns terrifying in this contemporary story that will keep readers on the edge of their seats."
Expected publication: June 2nd, 2015. I read an ARC of this story.
I loved the plot description for this one, and I wanted to read it immediately. This was one where if an ARC wasn't available for it (and there wasn't one until recently), I was going to buy it the day it came out.
Imagine my excitement when an ARC became available.
Unfortunately, I wasn't a big fan. The pacing was off. I didn't like how it was revealed who the killer was, and I didn't think that the motivation was strong enough. I also didn't feel connected to any of the characters. I did however like the writing itself; there were passages that I highlighted.
It sounded like a really smooth pickup line, but it causes an unexpected sadness to catch in my chest and the stars turn into a Van Gogh sky as my eyes sting with tears.
I guess the story just wasn't what I thought it was going to be, and because of that, others might like it a lot more since they might not have certain expectations. Nobody reveals their cards right away, whereas I thought we would know sooner after meeting the two men what was going. I mean the reader knows, but the protagonist does not.
Many books are great but then have a weak or terrible ending. THIS book actually has an ending that I liked, and I think that is why I gave it three stars!